0:00/4:18

0:00/6:30

0:00/5:00

0:00/4:57

0:00/6:03

0:00/3:31

0:00/3:17

0:00/7:00

0:00/4:59

0:00/3:49

0:00/4:33
Sugar Lime Blue is the premiere Americana Soul/ Jam Band rising up from Nashville, Tennessee.   The band pulls from several genres including Blues, Country, Rock and Jazz to create truly eclectic sounds.  Performing nearly a thousand shows over the past decade in the Southeast, Sugar Lime Blue has seen international exposure with acknowledgement from dozens of press outlets, hundreds of radio stations and a growing grass roots fanbase from their weekly online performance, the #SundayShouOut.   The captivating, redheaded gypsy songstress, Ashley Beth, heads the group with her soulful captivating voice that draws the listener deep into the songs lyrical content, while her husband Dave leads the band into deep musical dives and explores Grateful Dead like jams.  Music lovers and fans of many genres will find commonality in Sugar Lime Blue.
The band has been featured in Relix Magazine, the Grateful Dead's website, Alternate-Root, Americana Rhythm, Jambands.Com, Rootstime(Belgium), Mad Mackeral(UK), Drunken Werewolf(UK) and many other local and national press outlets.   Sugar Lime Blue has performed over 100 festivals including Summercamp, Swamp Cabbage(3 Years Running), Gardenstock(2 Years), Tye Dye Festival(10 Years) and dozens of others.  Sugar Lime Blue has charted a #3 single(Move That Earth) on Country Radio and a top 5 Album(Narcoluptuous) on Relix/Jambands.com.   Touting 4 original albums Sugar Lime Blue has established themselves as a force for now, and into the future of Americana, Jam Band and Blues-Rock Music.
At A Glance:
4 Full length independent album releases, with responses including:
3 months in 2019 on the Relix/JamBands.com Radio Chart peeking at #5
Over 110 Adds on FM radio for the Blackbird Sessions album
Over 110 Adds on FM radio for the Narcoluptuous album
Move that Earth single peaked at #3 in 2015 as reported by Spins Tracking System
Featured Multiple times on the Grateful Dead's Website and Social media for covers of songs associated with the Grateful Dead.
Featured in International Press
Weekly Acoustic Video series the #SundayShoutOut has spanned 5+ Years on YouTube, gathering more than a quarter million views
Performed in 20 states and to crowds in excess of 6,500 people.  
Independently booked and performed over 175 shows in the recent 2 year period.
Band has performed on billings with Umphrey's McGee, Billy Strings, Moe, The Wood Brothers, STS9, Ween, Buddy Guy, Black Oak Arkansas, Larry Keel, Acoustic Syndicate, Rumpke Mountain Boys and many more.
"...like a step back in time to the days when mainstream music was painted by rock royalty.....a bullseye with its unshakable sound without an expiration date."
— Murfreesboro Pulse, - Jordan Hall 2019
Press Clippings
---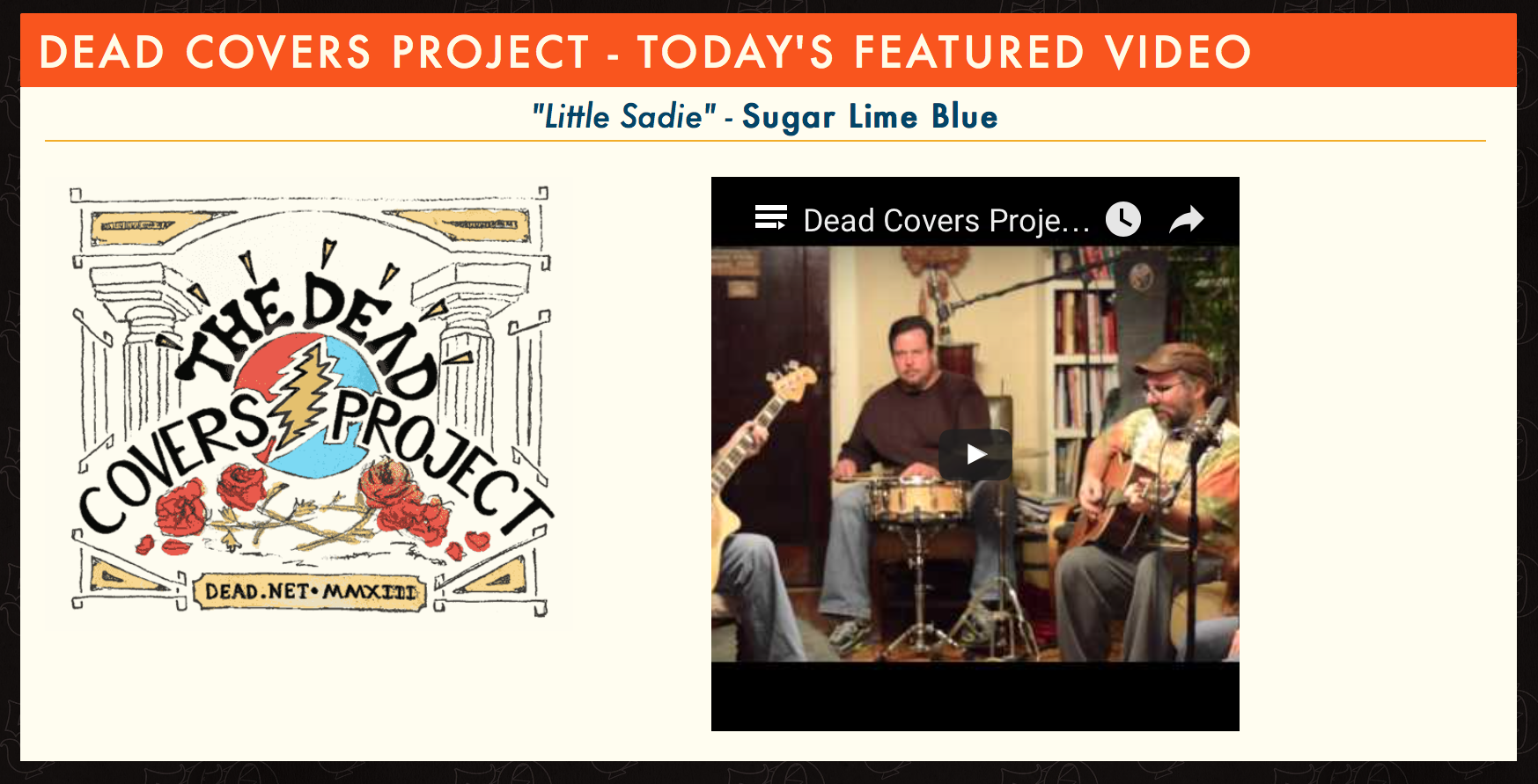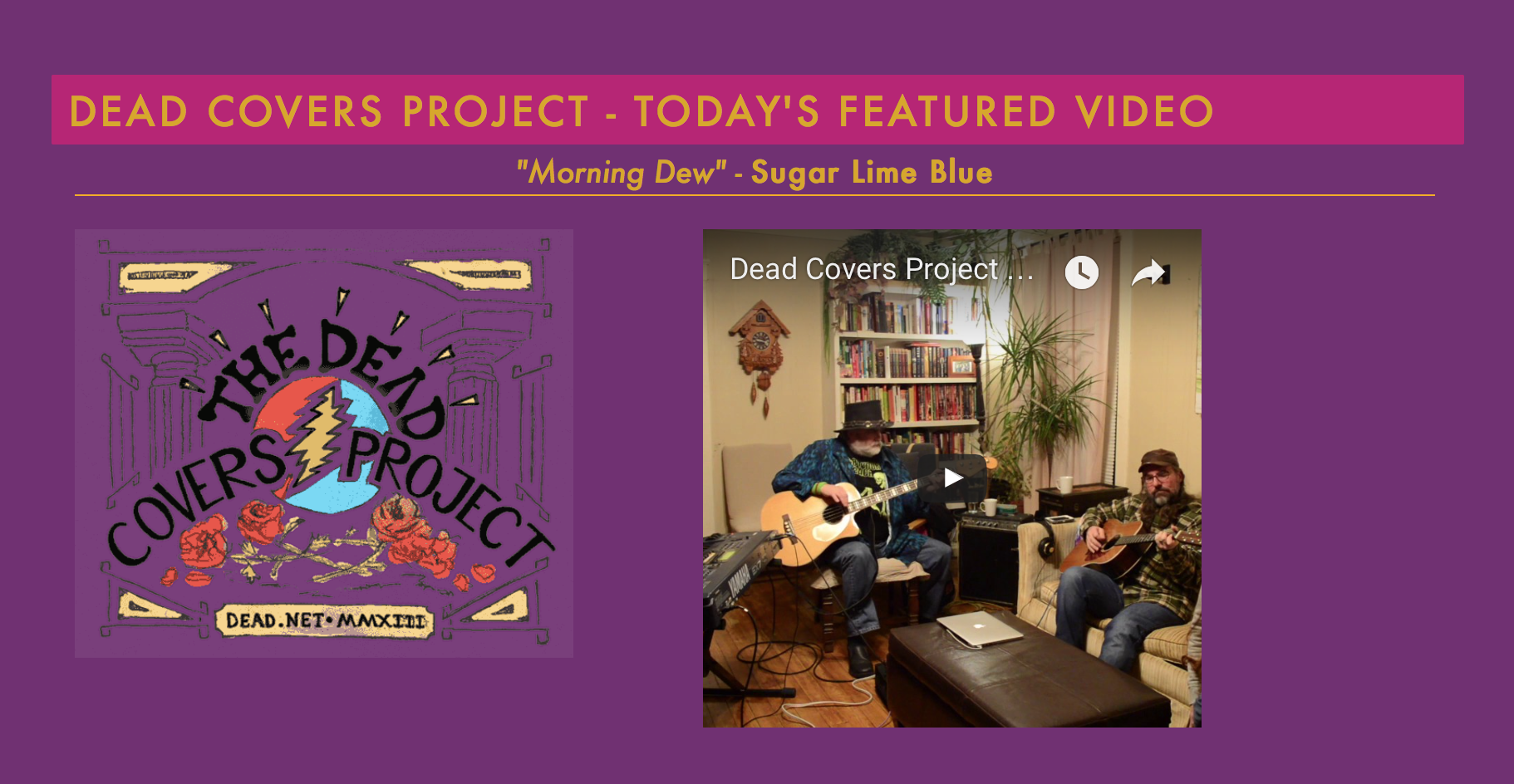 Sugar Lime Blue was featured on the Grateful Dead's Website 2/16/16 and again on 2/23/17 for songs originally played or covered by the Grateful Dead.

(Click bylines to link to original article)
"On the surface, it might all sound pretty familiar, but when you listen, when you properly get your ear in, it isn't the simplicity of blues-rock that you hear, but a more profound richness garnered from genres near and far." Dave Franklin,
Dancing About Architecture
Sept. 2022
"'....this group creates music that is undeniably their own sound.." Sept. 2022 WhichCoast.com
 "...breathtaking melodic tones and power packed vocals"  Justfame.com Sept. 2022
"Releases like "Burn It" are hard to come by these days, so what Sugar Lime Blue is doing is all the more special for it." - The Bandcamp Diaries.
"solid hooks, absolutely inspired musicianship & instrumentation, and a singer that sounds confident enough to take on the whole world at once…it's like a 60s/70s style of cool built for the modern day..."  
Sleeping Bag Studios Blog
Sept. 2022
"Sugar Lime Blue is a real band, where the musicians are trying to develop something fresh and unique in every moment" -
Chilled Magazine
April 2020
"This is a very well performed album. It's one of those albums that can be appreciated by a lot of fans who normally do not even listen much to this genre of music. And that's proof to the quality here."
Melodic.Net
 April 21 2020 (
Narcoluptuous
Review)
"This is a fully immersive listen that should be taken all in at one sitting. A complete classic album."
Indie Band Guru
Oct. 2019
"Bluesy and mellow, intense but modest"-
Rootstime.BE
 (Belgium June 2019)
"...like a step back in time to the days when mainstream music was painted by rock royalty.....a bullseye with its unshakable sound without an expiration date." Murfreesboro Pulse, - 
Jordan Hall, Murfreesboro Pulse 
(Jun 03, 2019)
"With no loose ends or ragged seams, this band brings back late 60s jamming with a belting front gal leading a crew that cooks. Sounding like a lot of period records might have sounded if everyone wasn't recording head tracks while high, there's a lasting essence to this that will recast the past and find that it doesn't live up to this present. Not a trip down memory lane, just a revisit to when everyone wanted to make hit records that didn't sell out. Great fun for boomers and millenials alike (that they'll probably be listening to together in the same living room)" - Chris Spector, Midwest Record (May 21, 2019)
 
"So uniquely different, that I am literally having trouble describing their style.  Yet, this is a beautiful thing!  It is beautiful in the sense that it is incredibly refreshing." -
Your Guide To Nashville
 (March 2019)
"Sugar Lime Blue.....might just trip you back to the 1970's with their ultracool retro vibes, a musical melting pot that oozes a unique blend of country, rock, blues and jazz.....but also expect to be surprised by a group that's practically impossible to label."
"Like a black crow perched on a lonesome Southern wire, Sugar Lime Blue compel attention. ....On the road in the aftermath of their well-contoured new album, "Move That Earth," Sugar Lime Blue come packed with new songs. They wisely blend Southern roots originals with clever covers.. Country in nature yet more attuned to folk and rock's jam band element, Sugar Lime Blue sweeten with soul for a mix that blends rhythm with roots. Add a touch of mystery. Spin tight grooves and Sugar Lime Blue results in Southern rock finery."-
Tom Netherland, Bristol's Herald Courier (Oct 01, 2015)

"The band Sugar Lime Blue is a marriage made in musical heaven"